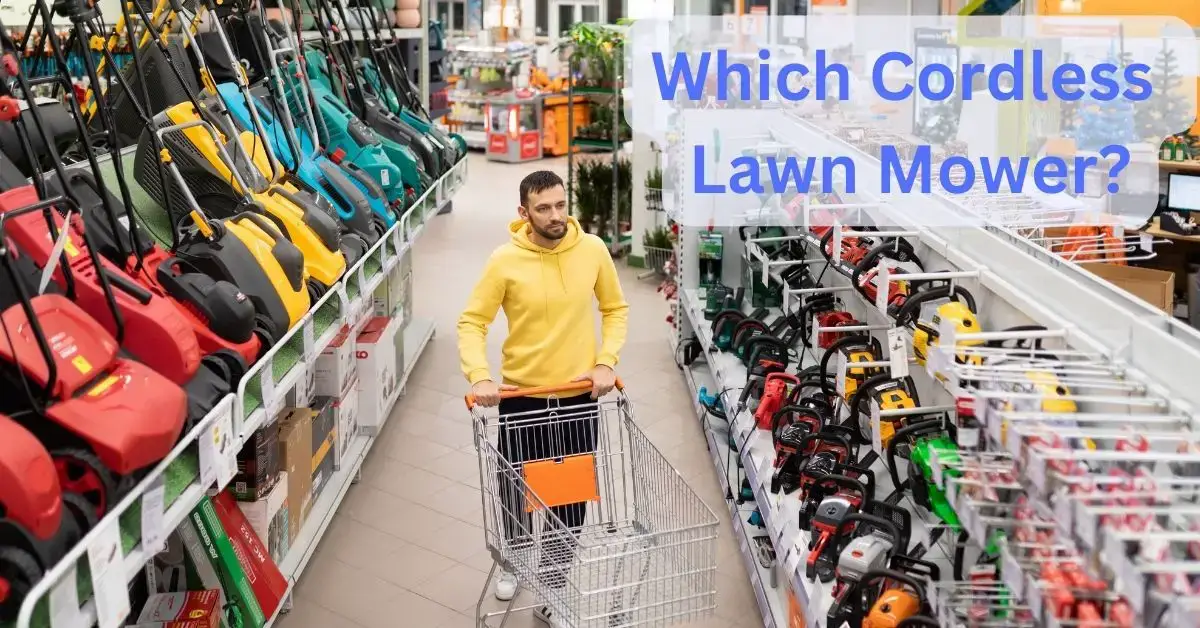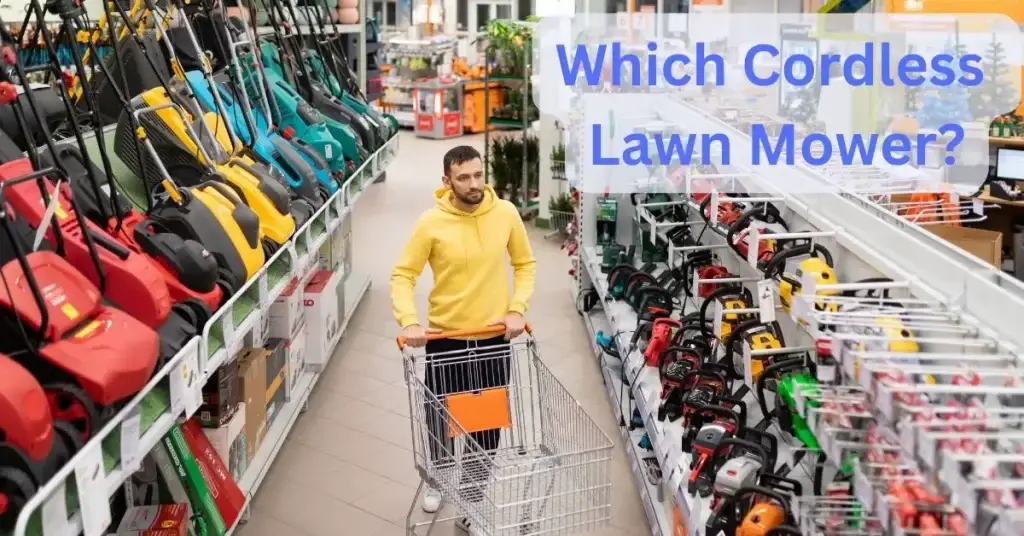 What Cordless Lawn Mower Should I Buy?
Choosing the perfect cordless lawn mower for your yard can feel like navigating through a labyrinth of choices. This comprehensive guide simplifies the selection process by offering you an in-depth look at key factors you need to consider when purchasing a cordless lawn mower.
Evaluating Your Yard Size
Firstly, evaluate the size of your yard. Cordless lawn mowers, powered by rechargeable batteries, are ideal for small to medium-sized yards (up to half an acre). For larger yards, you may need a second battery or a different type of mower altogether.
Understanding Battery Power
Cordless lawn mowers typically use lithium-ion batteries, the power of which is denoted in volts. The higher the voltage, the more power the mower has. For most homeowners, a mower with a 40 to 60-volt battery provides a perfect blend of power and efficiency.
Considering Cutting Width and Height
The cutting width and height of the mower are essential factors to consider. The wider the cutting width, the fewer passes you'll need to make, reducing your mowing time. Adjustable height settings offer versatility, allowing you to handle different types of grass and landscaping needs.
Examining Run Time and Charge Time
These two parameters are directly linked to the mower's battery. Run time refers to how long the mower operates on a single charge, while charge time is how long it takes to recharge a drained battery. Most cordless lawn mowers offer a run time of around 30 to 60 minutes, but models vary, so choose one that suits your yard size and mowing habits.
Checking for Additional Features
Several additional features can enhance your mowing experience. Look for models with bagging, mulching, and side-discharge capabilities. Some advanced models even come with smart technology features, such as load sensing technology or automatic power adjustment.
Top Cordless Lawn Mower Models to Consider
When it comes to the best cordless lawn mower models available in the market, consider the following 3 options:
1) EGO Power+ LM2100
The EGO Power+ LM2100 is a robust option with a 56-volt lithium-ion battery, offering excellent power and a 60-minute run time. The cutting deck is 20 inches wide, and it has bagging, mulching, and side-discharge options.
Known for their range of environmentally friendly garden equipment, EGO Power+ mowers are a popular choice for homeowners who are looking for a greener alternative to gas-powered lawn mowers.
The LM2100 model is powered by a 56-volt lithium-ion battery, which provides power comparable to many gas-powered models but without the noise, fuss, and fumes. The battery can be fully charged within 30 minutes and it provides up to 45 minutes of cut time. Its compatibility with all EGO Power+ ARC Lithium batteries offers increased flexibility and convenience to users who own other EGO products.
The mower features a 20-inch deck that cuts grass efficiently and effectively, suitable for small to medium-sized yards. It has a 3-in-1 function, offering mulching, bagging, and side discharge options. Users can adjust the cutting height from 1.2 inches to 3.5 inches.
The EGO Power+ LM2100 also includes LED headlights for mowing in low light conditions, and it is designed with a weather-resistant construction to ensure durability. Furthermore, the unit's foldable design allows for easy storage and transport.
While it provides a cleaner and quieter operation compared to traditional mowers, one potential downside is that battery life can vary depending on the grass condition and length. For larger lawns or tougher mowing conditions, additional batteries may be needed.
2) Greenworks PRO 21-Inch 80V Cordless Lawn Mower
This Greenworks PRO model is powered by an 80-volt battery, providing superior power. It features a 21-inch cutting deck and offers up to 60 minutes of run time.
First and foremost, the power delivered by the 80V battery is astounding. The motor easily rivals most gas-powered lawn mowers I've previously used, without the irritating noise and harmful emissions. It handled my thick, tall grass with impressive efficiency, providing a clean, even cut throughout the lawn.
The mower features a 21-inch cutting deck which is more than sufficient for my medium-sized yard. Its wide deck ensures fewer passes are needed, saving me precious time and energy. Additionally, I was thrilled by the 3-in-1 feature which includes rear bagging, side discharge, and mulching capabilities. Switching between these modes was effortless and quick, making it a versatile tool to adapt to different lawn care needs.
The adjustable height feature proved very useful, allowing me to choose between 7 different height settings. This allowed for precision cutting, regardless of the grass length or variety.
The battery life is quite commendable, providing up to 60 minutes of run time. This was enough to mow my yard on a single charge. The battery and charger were included with the mower, which was a plus.
One feature that particularly caught my attention was its compact design. The easy fold system allows for convenient storage and transportation. Despite its robust performance, it's surprisingly lightweight and maneuverable, making mowing less of a chore and more of an enjoyable task.
One area where I see room for improvement is the charging time. Although the mower performs efficiently, it does take some time to recharge the battery fully. However, this is a minor drawback considering the overall superior performance of this cordless lawn mower.
In summary, the Greenworks PRO 21-Inch 80V Cordless Lawn Mower is a high-performing, eco-friendly, and versatile lawn care tool. I would highly recommend this lawn mower to anyone in search of an efficient, powerful, and quiet alternative to gas-powered mowers. It may be a bit pricier compared to some other models, but the investment is worth it considering its impressive features and performance.
3) Ryobi 40-Volt Brushless Self-Propelled Mower
Sale
Bestseller No. 1
The Ryobi 40-Volt mower is a self-propelled model, easing the effort you need to push the mower. It has a decent run time and an adjustable cutting height, making it a versatile choice.
To start with, this electric mower provides an impressive battery life that doesn't compromise on power. The 40-Volt Lithium-ion battery guarantees up to 60 minutes of uninterrupted mowing, which is sufficient for medium-sized lawns. The mower also utilizes a brushless motor, which ensures long-lasting performance, reduced noise, and less maintenance compared to traditional brushed motors.
The Yobi mower is self-propelled, which makes mowing less physically demanding. You can adjust the pace to match your stride, making it an excellent feature for all fitness levels. This ease of use extends to the overall handling of the machine. Its compact, lightweight design allows easy maneuverability, while the robust, all-terrain wheels glide smoothly over various surfaces.
One feature that sets the Yobi 40-Volt mower apart is its ability to handle varying grass lengths and types, thanks to its 7-position single-point height adjustment. Whether you're dealing with tall weeds or a delicate Kentucky Bluegrass, the mower allows you to set the ideal cutting height for a neat and uniform lawn.
The Yobi 40-Volt mower comes with a 2-in-1 function for bagging and mulching. This versatility offers you the option of either bagging your clippings for disposal or using them as a natural fertilizer for your lawn through mulching. The grass bag provided is quite sizable, reducing the frequency of emptying even for larger lawns.
However, like all products, the Yobi mower isn't without its shortcomings. The battery charging time could be improved. It takes about 2 hours to fully charge the battery, which might be inconvenient for those with larger lawns needing multiple mowing sessions. Additionally, the plastic construction, while lightweight, may not be as durable as metal alternatives in the long run, especially when dealing with tougher terrains.
The Yobi 40-Volt Brushless Self-Propelled Mower is an excellent choice for those seeking a green, easy-to-use solution for their lawn maintenance. While it may not be perfect for larger properties or very rugged terrains due to its charging time and plastic construction, it offers significant value with its power, versatility, and user-friendly design. It's a solid investment for most homeowners who prioritize environmental sustainability and efficient performance.
Conclusion
The best cordless lawn mower for you will ultimately depend on your specific needs and preferences. By considering your yard size, the battery power you need, and the desired additional features, you'll be able to make an informed decision that leaves your lawn looking pristine and well-cared for.